Hi, my name is Martin Vorel. I'm 35 years old, I have 3 children and working as a SEO consultant in online marketing agancy. And I love photography.
I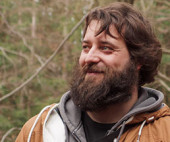 've loved photography since I was a child, but I never enjoyed taking photos just to fill my computer's disk. That's why I created Libreshot. Thanks to it and especially to you who are viewing and downloading photos, I enjoy taking pictures more and more.
Thank you very much for that!
LibreShot.com (former freepix.eu) is a project that contains free stock photos for private and commercial use. All photos and the whole website are made by me and you can use my photos whithout attribution. But if you will add a link to libreshot, I will be very glad 🙂
If you want to say me something, don't be afraid to write me an email: [email protected]
Where you can use the photos from LibreShot, for example?
Commercial Use or Non Commercial (personal) Use
Any On-line Use
Websites or Mobile Applications (background, design elements, etc.)
Website Templates (Wordpres themes, etc.)
Education Materials
Business and Marketing Materials
Ebooks
Posters and Flyers
For News Articles and Press Releases.
Presentations
Image Placeholders in Articles, Websites or Templates
Advertising (ads, banners etc.)
Social Media (profile, cover, posts for your Facebook, Twitter, Pinterest profiles, etc.)
School work (thesis, dissertation, school projects etc.)
For whom are free photos for?
For Web Designers
For Graphic Designers
For Teachers
For Students
For Blogger
For Journalist
…and you 🙂
Follow me